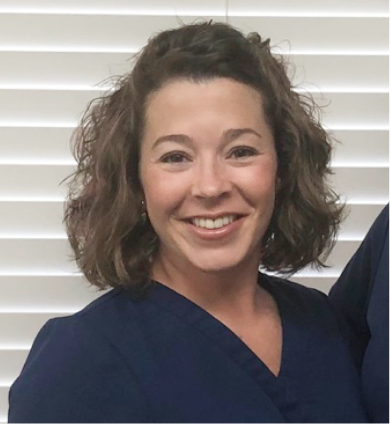 Meet Dr. Lauren Everett Savell
She may be short in stature, but her patients and her team will attest that she's big on heart, talent, and passion for having the best dental practice possible!
Dr. Savell is a 2010 graduate of the University of Tennessee's College of Dentistry. She completed her undergraduate degree with honors in biology at Millsaps College in Jackson, Mississippi. She strongly believes in constantly "raising the bar." As such, continuing education is one of her top priorities! In 2016, she graduated from The Dawson Academy for Advanced Dental Study, and she frequently attends seminars across the country, learning about temporomandibular disorders, sleep apnea, implants, and new technologies. She is a member of the American Dental Association, Tennessee Dental Association, and 7th District Dental Society.
Giving back to the community is also important to Dr. Savell! She has served on the boards of multiple Decatur County organizations over the years, working alongside others to help raise money, prevent child abuse, and enrich our neighborhoods. Her newest project is hosting Free Dental Day, a day dedicated to providing free dental services to those in need.
Outside the office, you are most likely to find Dr. Savell at home, spending time with her husband, Nathan, daughter, Hattie, and Great Dane, Cooper. She also enjoys playing the piano, kayaking, reading, and spending time outdoors.
Dr. Savell and her team believe in using every opportunity possible to positively influence and bless the lives of their patients. Her goal as your dentist is quite simple – to provide you with the best comprehensive care that she can and, in so doing, to cultivate not only healthier patients but lasting relationships as well.